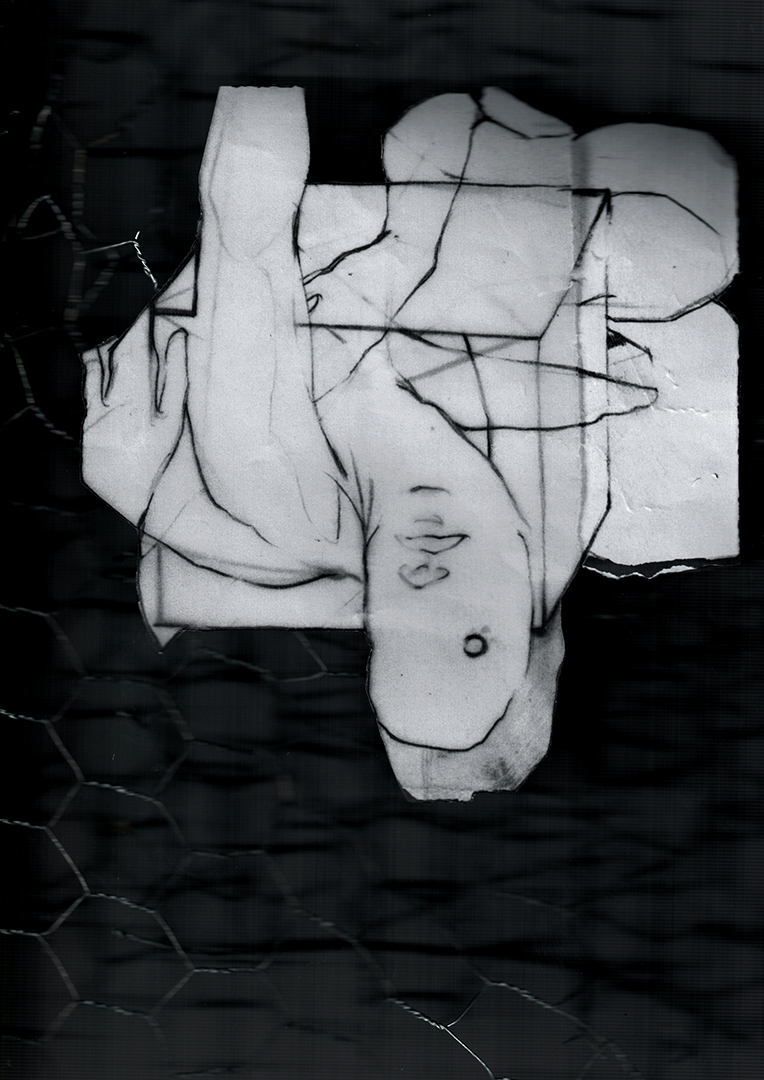 This is a 46 page perfect bound artist book composed of new works, collaged together from photographic, hand drawn and 3D rendered images with the intention of question the reality of the image itself.
This is a first edition, signed and numbered.
It comes in a hard backed foil envalope with stickers and business card.
The piece measures 21 x 14.8cm and was published in an edition of 20.
Piel was published for
'unexpected item in the bagging area'
, a
GUM Collective
group show in
Temple Bar Gallery + Studios, Studio6.
€15.00 + €2.00 International Shipping.
Contact via Email